About EnviroMAXX Pest Control in Henderson NV
5 STAR RATED
Established in 2019, EnviroMAXX Pest Control is a local, family-owned business serving Southwestern Las Vegas. We're highly educated and are the best at what we do. Because we aren't part of a bigger chain, we can leave behind ineffective cookie-cutter treatments and customize our solutions down to the very last detail. This makes our pest control services highly effective and extremely dependable. Our team is highly trained, background-checked, and drug-free. We are the professionals you can trust!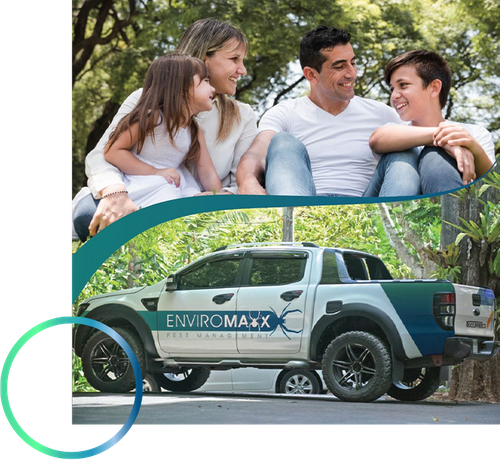 Locally Owned, Environmentally Friendly Pest Control Services.
We were created because everyone needs pest control, and your family deserves the BEST. Thanks to more than 30 years in the public service industry, we know that pests can be stubborn, and you really depend on your exterminator's guarantee. You genuinely need an ally who will keep fighting for your property until it's certain the battle is over. We are that ally. We listen carefully to your needs and respond with real solutions. Our dedication to transparency, communication, and excellence set us apart from the competitions, and we're glad to do right by you.
When you need pest control that works while protecting you, your family, and your pets, choose EnviroMAXX Pest Control. We're here to serve!
Save 20% Off Your First Service!